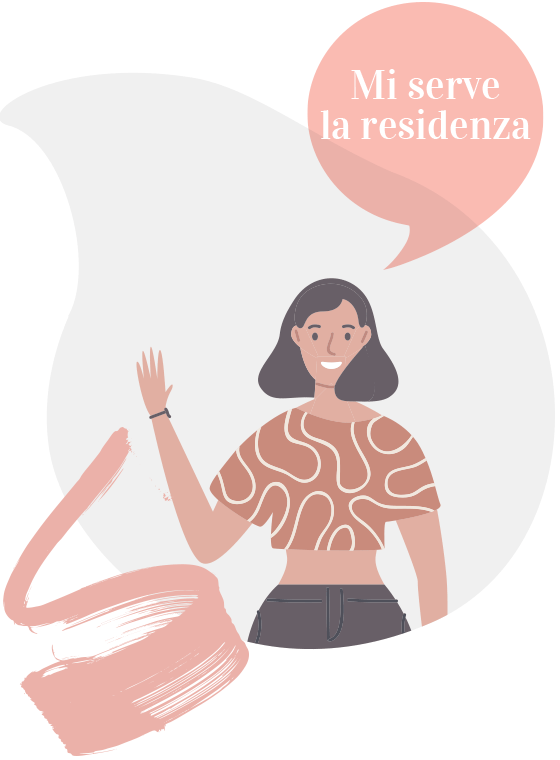 What is required for civil registration
EU citizens who have to register with the civil registry office must present the following documents:
• A valid identity document for expatriation or, alternatively, a passport
• For family members, valid documentation issued by the country of origin certifying the family relationship
• For non-EU family members, a passport and a residence card issued by the Police Headquarters.
In the case of residence for employment reasons, the EU citizen must present:
• Employment contract
• Last pay slip
• Cud (Single Certification of Employee Work Income)
In the case of a stay for study or training purposes, the documents to be presented are:
• Registration for a course of study
• Documentation proving possession of sufficient economic resources
• Registration with the National Health Service or private insurance coverage.
Possession of an insurance policy for EU citizens
The registry office for EU citizens requires the presentation of an insurance policy in order not to burden state social assistance. It must meet specific requirements:
• Validity on the national territory
• Full coverage of health risks (health risk means coverage of urgent medical expenses in case of accident or illness)
• Annual duration
• It must contain the procedures for claiming reimbursement of medical expenses.
Registry office registration for European citizens
Registry registration for EU citizens is governed by legislative decree no. 30/2007. It states that European Union citizens have the right to reside in Italy for a period not exceeding three months, without any conditions. The only condition required is the possession of a valid identity document for expatriation.
What is civil registration?
Civil registration is regulated by Article 43 of the Civil Code, which provides that: "A person's domicile is in the place where he has established the principal seat of his business and interests. The residence is in the place where the person has his habitual abode".
An EU citizen may reside on Italian territory for a period of more than 90 days, but is obliged to register with the registry office in the following cases:
• He is employed or self-employed in the State and has sufficient economic resources, so as not to become a burden on the State's social assistance system. Then, he needs to have health insurance or an equivalent qualification, covering all risks, not attributable to previous pathologies, in the national territory
• He is enrolled at an accredited public or private establishment in order to follow a course of study or vocational training and has sufficient financial resources for himself and his family members not to become a burden on State social assistance during his period of stay, and health insurance covering all risks in the national territory, not attributable to previous pathologies
• He is a family member accompanying or joining an EU citizen who has the right to reside for a period of more than three months (90 days).